Custom Setup Of Viewport Sizes In Zero Block, New Block-Based Text Editor, Discounts In the Catalog, And More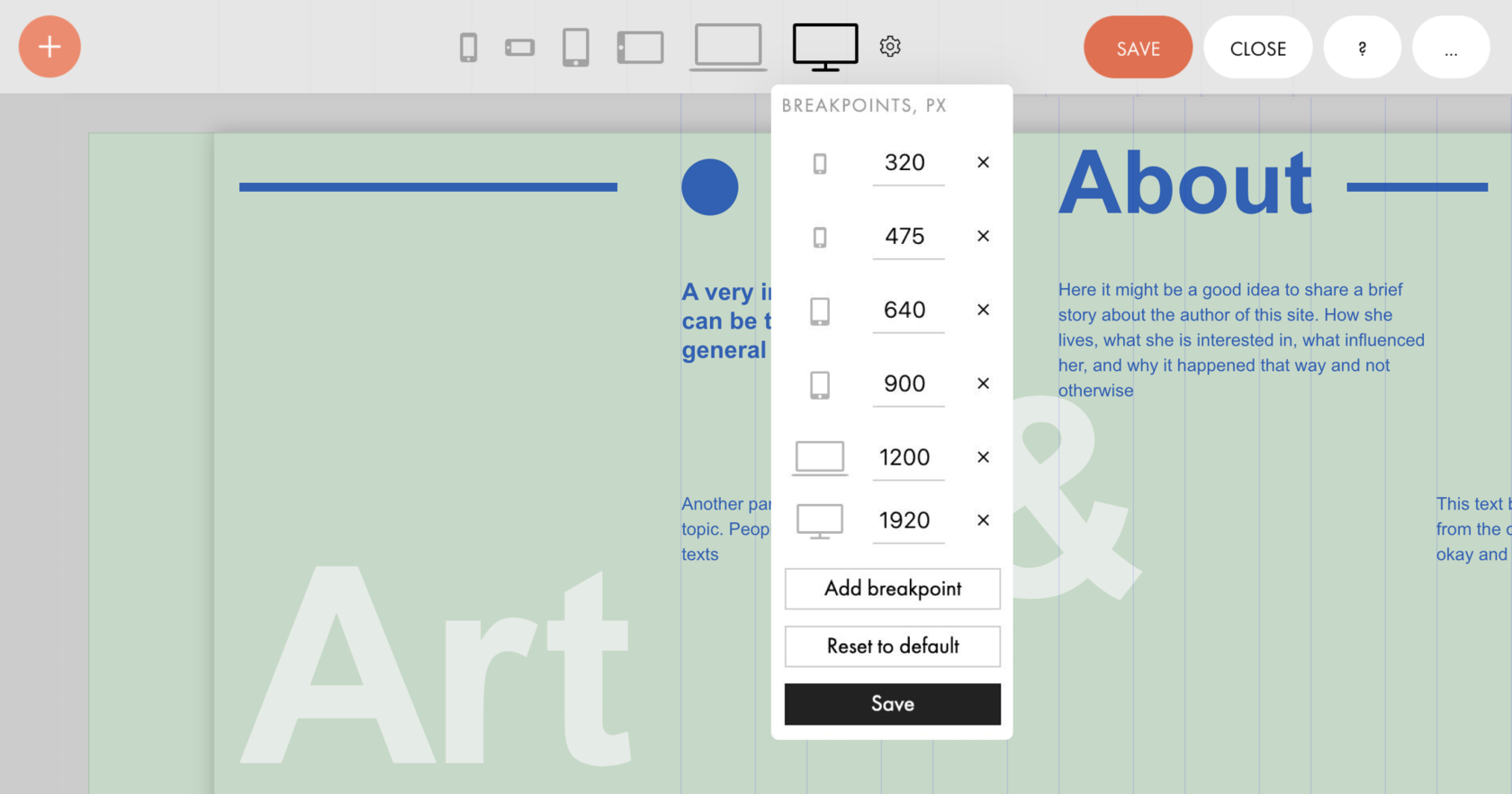 Custom Setup Of Viewport Sizes In Zero Block
You can now flexibly set up viewport sizes and create responsive layouts for any device in Zero Block using custom breakpoints. The breakpoint range is 320px to 1920px.

You can modify 5 default screen sizes, add new breakpoints, or remove unnecessary ones. A maximum of 10 different viewport sizes can be configured.
New Block-Based Text Editor In Feeds & Courses
The new editor is designed to simplify and speed up creating layouts for your articles and blog posts. In place of the default block library, the following types of content are available: Text, heading, image, video, quote, introduction, divider, callout, and designed code with highlighting. It is also possible to add third-party HTML code to the page.

Blocks can be modified using the context menu: Move, delete, and convert them to other types, such as from body text to a quote. Some block types have a specific set of settings: You can set a caption, alt text, and a link for an image.
Dynamic Discounting In Product Catalog
You can now create flexible—linear or differential—discounts for your products in the Catalog.

The linear discount varies within a set range, such as from 5 to 15%, depending on the number of orders or the total purchase amount. The differential discount is fixed, and you can assign multiple rules to it.

You can set several discounts and apply them to all the products in the Catalog, specific categories, or selected products. You can also specify the discount duration and the number of available activations.

Where to enable: Product Catalog → three-dot menu in the gray panel on top → Discounts.
New Template In the Pro Category
Fox is a minimalist Swiss-style template. Orange is used not only as an accent color but also for content. Note the typography design and the usage of white space.
The template is created in Zero Block using
Auto Scale.
Tilda Customers' Success Stories
Web Design Timelapse Videos For Inspiration
Pottery Courses

Watch a web designer creating a pottery studio website in Tilda's Zero Block editor.
HR Space

Watch the process of creating an animated website for an HR service.
#madeontilda
: Top Projects By Our Users Created In
December & January
San Diego SPA House

A multi-page business website with an animated hero section for a SPA house from the US
Leadgamp

A company website for a performance marketing business helping US carriers hire drivers since 2018
Mately

An MVP website for a service that allows teams to centralize, organize and activate all the contacts in one place
JR Barbier

A portfolio website for a French artist Jean Remi Barbier based in New York inspired by neo-pop, abstract expressionism, and street art
Gabbiano Shoes

A bright online store for a Ukrainian shoe manufacturer with an Italian name Gabbiano
Tumodo

A business website for a corporate business travel service with offices in Hong Kong, Israel, and UAE
DoneNote

A website for an emerging tool for collecting instant notes on web pages, #4 on Product Hunt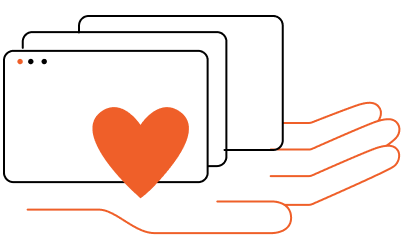 Tilda Grant For Nonprofits
Every month we give away 5 annual subscriptions to nonprofit and social change organizations active in science & tech, volunteerism, healthcare, culture & arts, social welfare, etc.
Tilda Referral Program
Invite your friends to join Tilda by sharing your unique referral links and get a bonus for every successful referral.
You are subscribed to the Tilda Newsletter because you agreed to receive our monthly news digest when you signed up for
https://tilda.cc
If you no longer wish to receive our newsletter, click
UNSUBSCRIBE