Zero Block Updates, Integrations with Salesforce and Notion, and New Templates in Category Pro
What's New in Zero Block
You can now import designs from Figma into Zero Block, change text capitalization in one click, use the calculator for settings fields, enter coordinates for guides, and more. Let's take a closer look at all the updates.
Import of Designs from Figma to Zero Block
Website layouts from Figma can now be automatically imported into Zero Block. No need to transfer your designs manually — you can now do it in a couple of clicks via API. Automate routine processes to free up more time for creative tasks.
Changing the letter case

You can now change all letters to uppercase or lowercase, or capitalize the first letter of every word. To do this, select one or more text elements, find the "Letter case" setting in the Settings panel on the right, and set the letter case you need.
Calculator in the element settings

You can now set element coordinates, font height, and other parameters using formulas. For example, to move an element exactly 60 pixels horizontally, add +60 to the current value. The calculator supports + - * / ().
Entering guide coordinates

Guides can now be positioned by using pixels in the panel. This allows you to set their position accurately and quickly, ensuring a more convenient working process.
Disabling element snapping

You can now disable or enable element snapping to each other by pressing Cmd+M on Mac and Ctrl+M on Windows. Otherwise, click the button with three dots in the upper right corner and click Disable/Enable Snapping.
Rotate elements with mouse

You can now easily rotate elements with your mouse. Hover your mouse over any corner of an element and rotate it as far as you need.
Remove animation from several elements at once

You can use the context menu to remove the animation from one or more elements. This works for both Basic and Step-by-Step Animations.
New Blocks in the Library
Block GL27. Stories style gallery

The height of the card is set in pixels, and the aspect ratio is fixed to 9:16. You can separately adjust the size of the inactive card. Find the block in the "Gallery" category.
Block PR103. Partner logos in two columns
with description

You can use any number of cards in this block, adjust the properties of the divider, or remove it altogether. Find the block in the "Partners" category.
Block T985. Website search widget, expands on click

The search bar opens when you click the icon. You can change the widget icon. Find the block in the "Other" category.
Sending Form Submissions to Notion
Notion is a versatile tool for storing and organizing notes, lists, tables, and databases. Transfer data from forms on your website to Notion and work with submissions in a familiar app.
New Templates for Your Projects
Summerset

Light pastel colors, emphasis on large headings, unusual composition. Great for interior design studios or furniture manufacturers.
Dark Corporate

Dark background, thin lines, expressive typography, rigid grid. Great for the home page of a business website or product presentation.
Online Store Micro Updates
| | |
| --- | --- |
| | Custom position of the price in the product card |
You can specify the position of the price in the product card: above the title, under the title, or at the bottom, under the text. To set it up, go to the Settings panel of the block → Typography → Price position in product card. Available for blocks ST300, ST305N, ST310N, ST315N, and ST320N.
| | |
| --- | --- |
| | Custom filters and sorting for each product card block |
You can set unique filters and sorting for each product card block, which won't depend on filters and sorting of other blocks. For example, you can set up one block on the page to show items in descending price order and the block below—to show new products first.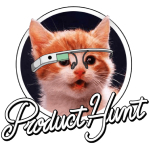 Landing Page Course is Live on Product Hunt
Our course "How To Build A Landing Page" is on Product Hunt! It's a free coursebook on how to design, set up, and run high-conversion landing pages. If you like the coursebook, please share your feedback on Product Hunt!

Your opinion will help others discover the course, and make better projects for a better world.
#madeontilda
: Top Projects Created by Our Users in June 2021
Facture

The world's biggest online repository of digitized and re-structured Catalogues Raisonnés
Myicons

High-quality line icon packs for professional websites & apps with more than 8 000 vector line icons
Loankea

Californian fintech platform that helps people get a mortgage
Half Moon

Tatoo studio based in Bali, Indonesia
Tilda Referral Program
Invite your friends to join Tilda by sharing your unique referral links and get a bonus for every successful referral.
You are subscribed to the Tilda Newsletter because you agreed to receive our monthly news digest when you signed up for
https://tilda.cc
If you no longer wish to receive our newsletter, click
UNSUBSCRIBE