New Profession: Designer On Tilda, Image Resources, Tilda Sans Updates, Live Stream With the Awwwards Jury Member, And More
New Profession: Designer on Tilda
The role of the designer is changing. Designers capable of working with a product in a comprehensive way—skilled in visual design, interfaces, UX, branding, identity, copywriting, marketing, SEO, and sales—are highly demanded.

Tilda enabled designers to implement this interdisciplinary approach: Technical processes are simplified and you get a toolset for comprehensive communication. That's how a new profession came about: Designer on Tilda.
Image Resources In the Interface
We have added a large collection of quality resources with images, illustrations, and icons to the new section of the image library called "Resources."

To see the resources, add a block with an image to the page, open the "Content" panel → "Search photos."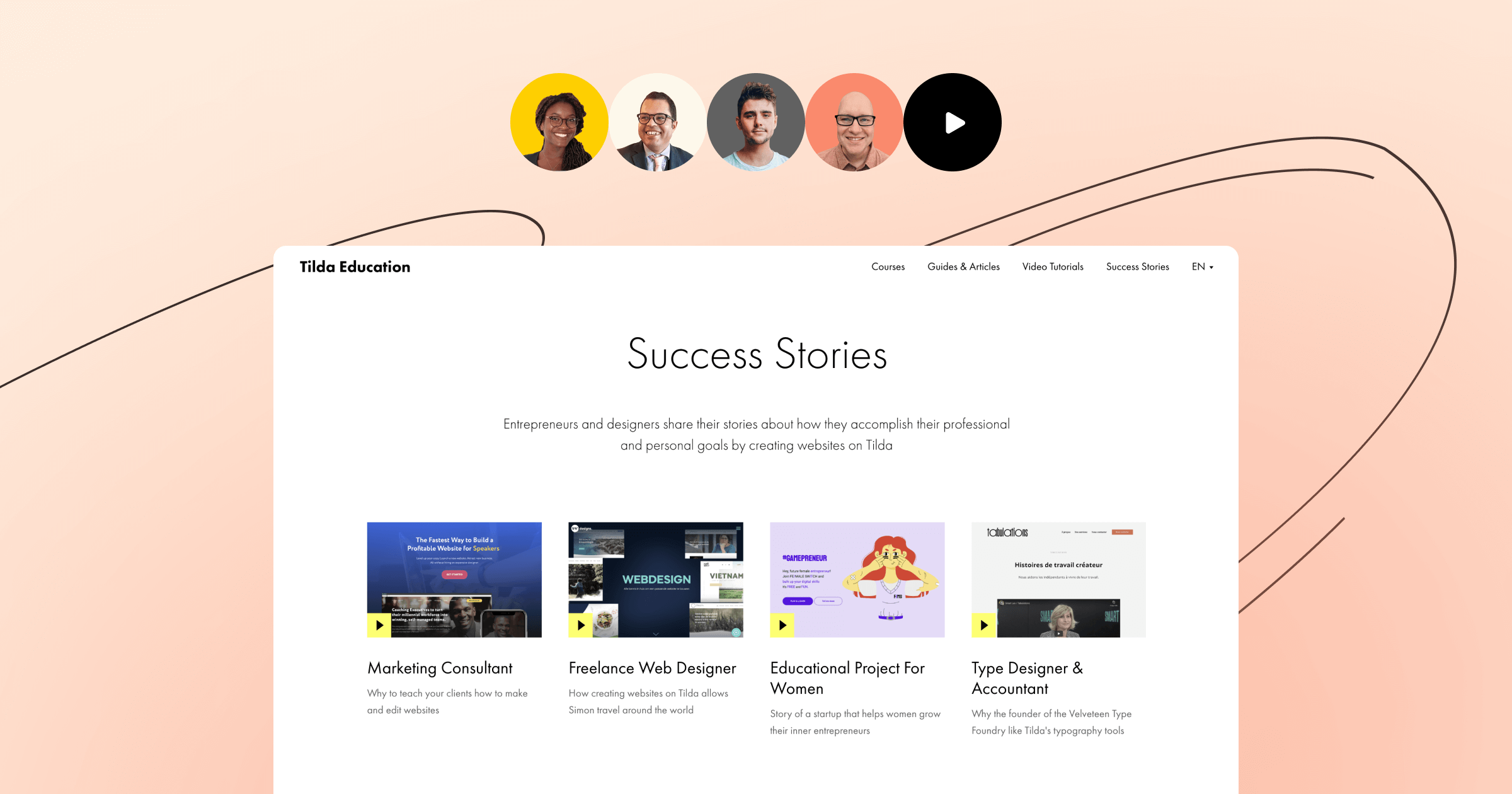 Client Stories On Tilda Education
New section added to our online learning resource Tilda Education—video interviews with designers and entrepreneurs who share how they accomplish professional and personal goals by creating websites on Tilda.

If you are a Tilda user and want to share your story, drop us a line on any social media and let's chat!
Tilda Sans Update
The testing period for the
Tilda Sans signature typeface
is over :) Many thanks to all who participated and suggested improvements!
The typeface has been fine-tuned and now you are using the final version—it is already updated on all the websites with Tilda Sans, so you don't need to do anything else.
Here are the key updates:
The uppercase letters have become much closer in weight to the lowercase letters making the font look even more neutral yet expressive;
The proportions of some characters have changed making the horizontal visual rhythm more uniform;
Superscripts now look more balanced and work better in small type.
| | |
| --- | --- |
| | Dark template with distinctive typography, animation, and photography that create visual accents across the entire web page. Great fit for a beauty salon, fashion brand, or jewelry collection. |
Webinar With the Awwwards Jury Member
On June 9 at 10:00 CET, we will host a live stream with the Awwwards jury member and a designer on Tilda Valeria Francis. She is going to explain how she selects websites for Awwwards and create an animated layout in Zero Block from scratch right in front of your eyes.
Latest Live Streams About Design
#madeontilda
: Top Projects by Our Users In March & April 2022
Boolien

An environment designed to empower creativity on-chain with tokens, funds, pools, and projects
Paul Rohde

Personal website of Paul Rohde, coach, entrepreneur, and scientist
Klikoo

App for business expansion made in Jakarta, Indonesia
Another World

Virtual reality gaming arena in the capital of Romania
Énouement

Online magazine published by Viola Narang, California, US
Adeline Leonti

Portfolio website of a documentary photographer based in Montreal, Canada
Mario Bros

Fun animated design project about the famous Mario Bros game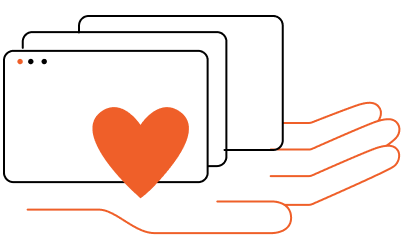 Tilda Grant For Nonprofits
Every month we give away 5 annual subscriptions to nonprofit and social change organizations active in science & tech, volunteerism, healthcare, culture & arts, social welfare, etc.
You are subscribed to the Tilda Newsletter because you agreed to receive our monthly news digest when you signed up for
https://tilda.cc
If you no longer wish to receive our newsletter, click
UNSUBSCRIBE