Online Course Builder, Fullscreen Shopping Cart, Advanced Interface Mode, And a Sidebar For Easy Page & Project Navigation
Courses: New Feature On Tilda (beta)
Create a course for a wide audience or publish lectures for employees using the course builder. Add sections, videos, and texts, check student knowledge using interactive tests and quizzes and assign tutors to check homework.

Start earning by sharing your knowledge - create your own course on Tilda. Course builder is included in the subscription price, you don't need to pay extra for the feature.

Where to find: Site Settings → Membership → Create new course.
Fullscreen Shopping Cart With an Order Form
A new setting is available for the ST100 block "Shopping cart with an order form." It modifies the display of the cart and divides the purchase process into 2 steps. First, customers confirm the selection of products; second, they fill in contact details. In the second step, the shopping cart is displayed fullscreen.

Where to configure: ST100 → Settings → Multi-step checkout.
Advanced Interface Mode
Advanced interface mode is available for projects with 20+ pages. Search, sorting, and bulk actions with pages are now available. Lists of pages and project cards are reduced in size which makes navigation easier. Page URLs are displayed in a separate column for clarity.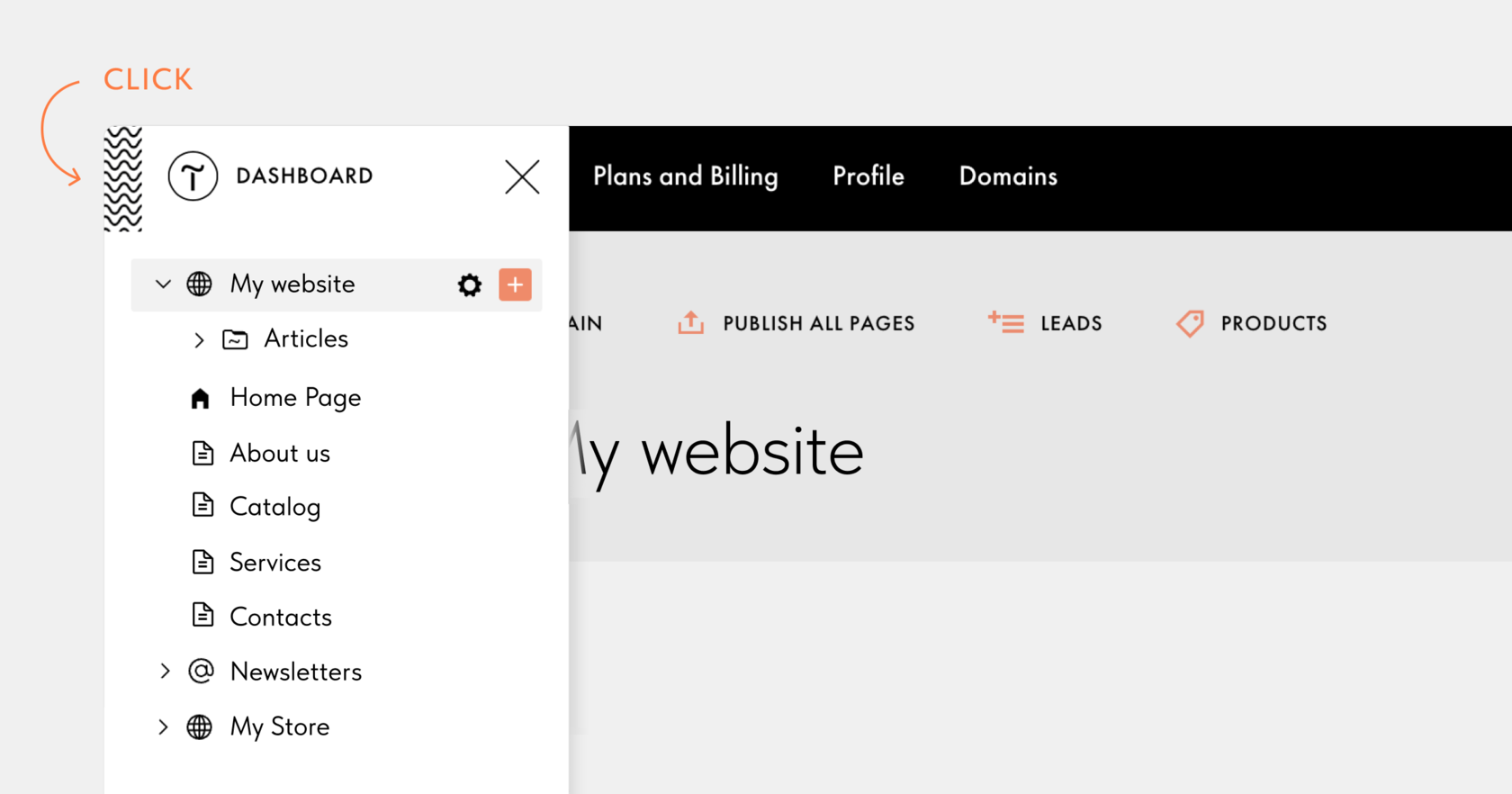 Sidebar With Page & Project Lists For Easier Navigation
A sidebar is a new control element on Tilda for easy management and navigation between projects and pages. You can now switch between projects without leaving the Editor. To open the sidebar, click the waves in the top left corner of the toolbar.
| | |
| --- | --- |
| | Pop-up gallery style setup for ST3XX blocks |
It is now possible to display product photos in 1 or 2 rows, the text description will be fixed when scrolling. Available for ST3XX blocks from the "Store" category. The style applies to desktop versions only.

Where to find: Block Settings → Pop-Up → Gallery style.
| | |
| --- | --- |
| | Flexible search in T838, T985, and ME901 blocks |
For the 3 search blocks, you can now set up the preferences and search:
Entire website;
Pages;
Product Catalog;
Feeds.
Where to find: In the Settings tab of each block.
| | |
| --- | --- |
| | Fullscreen mobile submenu |
For blocks from the "Menu" category, you can now expand the submenu on mobile devices to full screen.

Where to find: Block Settings → Submenu Settings → Show submenu on mobile in full screen.
Web Design Timelapse Videos For Inspiration
La Gamba

Watch a web designer creating a website for the pizzeria in Tilda's Zero Block web design editor.
#madeontilda
: Top Projects By Our Users In
October & November 2022
Foiculori

Activity books for kids - an illustrated landing page in Romanian
Italico

An elegant website for a Greek restaurant based in Mykonos
Stry App

An MVP for a personal fitness coaching app
Horomy Studio

Architecture and interior design studio from Montenegro
Seb and Barry

A Dubai-based company importing Colombian fruits and vegetables to the Middle East
RSV Capital

A Canadian investment company connecting international capital with top-tier technology companies and startups
Get It

A UAE-based tech recruiting agency with a database of 300K+ talents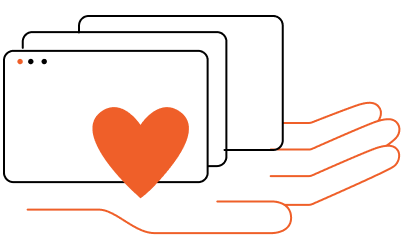 Tilda Grant For Nonprofits
Every month we give away 5 annual subscriptions to nonprofit and social change organizations active in science & tech, volunteerism, healthcare, culture & arts, social welfare, etc.
Tilda Referral Program
Invite your friends to join Tilda by sharing your unique referral links and get a bonus for every successful referral.
You are subscribed to the Tilda Newsletter because you agreed to receive our monthly news digest when you signed up for
https://tilda.cc
If you no longer wish to receive our newsletter, click
UNSUBSCRIBE